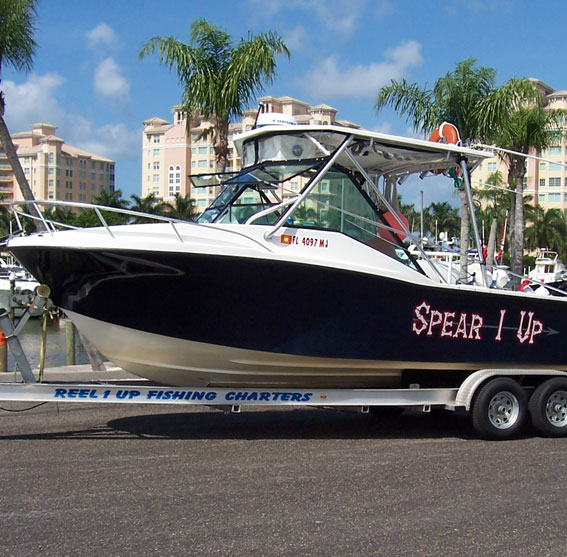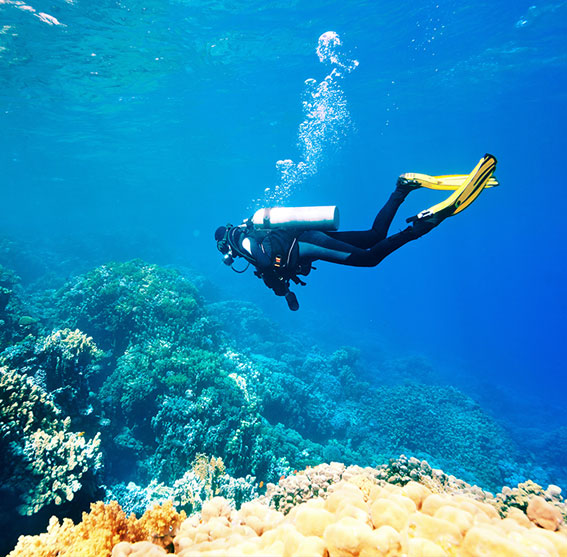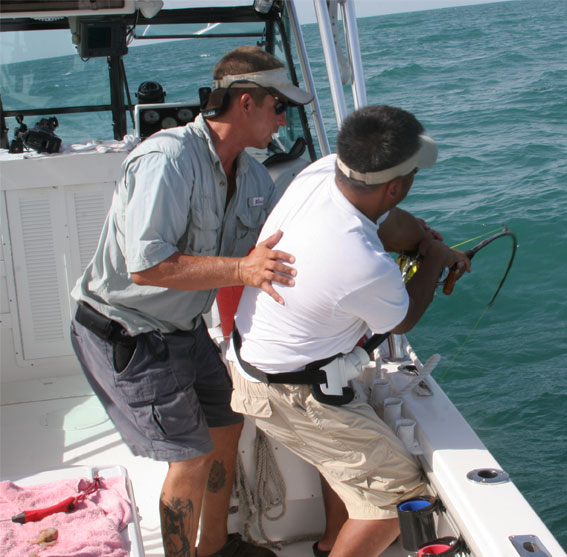 Backwater fishing trips range from fishing mangrove islands, to oyster bars and various passes, which are typically always calm waters. You may catch a diverse number of species including snook, tarpon, trout, sheepshead, mangrove snapper, ladyfish, pompano, redfish, jacks and sharks.
Offshore trips are out to 9 miles off the coast depending on the length of the trip. We fish various reefs, wrecks and bottom structure that offer a variety of fishing options. For the experienced angler, test your skills by casting lures or if you're just a beginner bottom fishing baits is always a good way to go. Here you can expect to catch grouper, tarpon, snook, cobia, lane snapper, mangrove snapper, yellowtail snapper, mutton snapper, mackerel, bonita, barracuda, shark, grunts, pompano, permit, tripletail and sheepshead. If you are looking for that fish of a lifetime opportunity this is the way to go. We specialize in putting you on big fish and will do what it takes to make sure you get a chance to experience what drag screaming is all about.
Full moon and night trips are a great way to take advantage of Florida's cooler climate as well as catching night feeding fish. It is proven that certain species of fish feed more at night during the full moon cycle because of stronger tides. We will target snook, tarpon, grouper, lane snapper, yellowtail snapper, mangrove snapper, mutton snapper, shark, and permit.
Sightseeing, dolphin and eco tours are a wonderful way to spend a day relaxing in beautiful Florida. Along these tours you can see the luxurious homes that line the waters edge, as well as many forms of wild life. Many times dolphin will be within cameras view playing and surfing along with the boat. There are many birds to see like Bald Eagles and Egrets as well as many other species. You may also see manatees, sea turtles, and the occasional salt-water croc.
Combination trips are a great way to knock out several peoples interest all in one trip. Kids and non-anglers get bored of watching us enthusiastic angler's having our fill of fun. This trip you can pick between fishing, sightseeing, shelling, and scuba diving. Let the kids play and swim while the adults lounge on an island sipping on cocktails. Or set out and venture the island and find the awesome shells you won't find on those crowded beaches.
Take the plunge with the finest scuba diving and spearfishing the Gulf of Mexico has to offer. Visit the underwater life on our vast reefs and ship wrecks in all depths of water perfect for the novice and advanced diver. What ever you choose, everyone is sure to be pleased.
We also offer Yacht and Captain service. If you own a boat up to 100 tons and would like to hire one of our Captain and crew to guide you on a trip call us at 239-537-5532 or toll free 866-REEL 1 UP.
Custom trips available, call for details.